On 24th November, the 2014 ITB Art Market just got underway in campus of Institut Teknologi Bandung (ITB, Bandung Institute of Technology). As the name implies, this event has the main goal to bring together the two interested parties, sellers and connoisseurs of art comodity. First held in 1972, the four-yearly event initiated by Abdul Djalil Pirous and a collague, But Muchtar, with the hope to create the link between art and economic value. The former professor of ITB is inspired by the Art Fair which is held every autumn in New York when he studied graphics art in the city.
The comodity it self is not merely a pure art such as paintings or sculptures. But also variety of daily functional items which are made by putting the elements of artisitic creation on it. Most are fashion items like clothes, shoes, bags, watches, accesories and the like. Yuck Fou for example, a brand that sells wooden eyeglasses. Not only the material, the design was unique one. Many of them are closely related to daily routine especially the young generation. No wonder most of the visitors under the age of forty.
The majority were coming from Bandung and Jakarta. But there were also sellers who come from other cities. Call it Radio Magno from Temanggung, Central Java. The combination of wood materials and vintage design makes people instantly amazed. The creator, Singgih Susilo Kartono, even been rewarded international awards for his work, as Brit Design Award from the UK and the Design Plus Award from Germany. No wonder Radio Magno is more known abroad since the majority buyers coming from outside Indonesia. The main selling points of the items at the Art Market is not the function, but art value. This is what distinguishes with the goods sold at public places. In addition there were also food stall, music stage, art performance, works exhibition of art students and also the art department representatives from several universities in Indonesia.
The ITB Art Market deserves an appreciation. Thanks to it, the economic values of art commodities increased as well as promotions and transactions occured. But there are other things. Since the market held in a public place and free, the event is helpful to introduce the arts to wider community. Its not a secret the art things are exclusively known in certain people. This event might be the only official art market in Indonesia which managed professionally. However there are needs to be serious concern. Since the event only lasted a day makes the visitors booming. It's so uncomfortable to enjoy this event with so many people around. Especially if it rains as it did yesterday. It is better to held the market over one day so the the visitors can be spreaded. The public interest is also very high because only lasted once in four years. Annually would be better.
Another things to note are the concept and artistic inspirations. Bandung as the host city has been well recognized as one of the mecca of art and creativity in Indonesia. Unfortunately in Bandung itself the local culture seems to be drowned by modern pop culture. The same thing happened at ITB Art Market. The Sundanese as the root culture almost invisible both in art goods and artisitic concept. An irony especially when compared with other creative city, for example city of Yogyakarta with its Festival Kesenian Yogyakarta (FKY, Yogyakarta Art Festival). The Javanese culture is very pronounced in this city and became main inspiration for the art workers. Thus with any art activities including the FKY as the biggest celebation of art and culture in Yogyakarta. The local culture still holds the main aspect but also together play a role with pop culture so it can be accepted by all generations.
Its a good idea if both events, as well as both city, learn from each other. FKY can start think about putting the market concept into the show. Because the event is dominated by performing art. Even if there are economic transactions are occured, it still on small amount and uncertain. The art workers could not do their job well if they still worried about their very basic needs for life anyway. While ITB Art Market can adopt in terms of implementation time. As is known, FKY take place annually and held for a month. Last but not least, the event and the city should begin to take seriously the local culture as main issue. However Bandung as one of the centers of education and arts is obliged to raise the Sundanese culture as part of the national property. Yogyakarta and Bandung are identical with education, creativity and young ages. All these resources are the key to creating an advanced and reliable next generation. Especially like today when the government is intensively promoting a culture-based education. Who knows both the city became a birthplace of the improvement and advancement of Indonesia.
***
Pada 24 November kemarin baru saja berlangsung Pasar Seni ITB 2014 yang berlokasi di dalam kampus Institut Teknologi Bandung. Sesuai namanya, acara ini memiliki tujuan utama untuk mempertemukan dua pihak berkepentingan, penjual dan penikmat komoditas seni. Pertama kali diadakan tahun 1972, acara empat tahunan ini dirintis oleh Abdul Djalil Pirous dan seorang rekannya, But Muchtar, dengan harapan lahirnya tautan seni dan nilai ekonomi. Mantan guru besar ITB ini terinspirasi oleh Art Fair yang diadakan tiap musim gugur di kota New York ketika ia belajar seni grafis di kota itu.
Komoditasnya tak melulu barang seni murni seperti lukisan, patung, instalasi dan sejenisnya. Tapi juga aneka barang fungsional sehari-hari yang dibuat dengan memasukkan unsur kreasi seni di dalamnya. Banyak diantaranya adalah komoditas fesyen seperti baju, sepatu, tas, jam tangan, asesoris penampilan dan sejenisnya. Sebut saja Yuck Fou, salah satu lapak yang menjual kacamata yang terbuat dari kayu. Bukan hanya materialnya, desain kacamatanya pun unik. Barang dagangan tersebut banyak yang berkaitan erat dengan rutinitas harian terutama generasi muda. Tak heran mayoritas pengunjungnya berusia dibawah empat puluh tahun.
Walaupun mayoritas berasal dari Bandung dan Jakarta, ada juga penjual yang berasal dari selain dua kota tersebut. Radio Magno misalnya yang berasal dari Temanggung. Kombinasi material kayu dan desain yang jadul membuat orang langsung kagum ketika pertama kali melihat. Sang pemilik, Singgih Susilo Kartono, bahkan pernah diganjar penghargaan internasional atas karyanya itu, seperti Brit Design Award dari Inggris dan Design Plus Award dari Jerman. Tak heran Radio Magno justru lebih dikenal di luar negeri daripada di negeri asalnya karena mayoritas pembelinya justru dari luar negeri. Nilai jual utama aneka dagangan di Pasar Seni ITB ini tidak terletak pada fungsi melainkan nilai seninya. Ini yang membedakan dengan barang- barang sejenis yang dijual di tempat umum. Maka bisa dimaklumi banyak pengunjung yang hanya sekedar melihat tanpa membeli karena sekedar bosan dengan barang dengan penampilan yang itu-itu saja. Selain lapak dagangan ada juga penjual makanan, panggung musik, penampilan seni, pameran hasil karya mahasiswa seni dan juga perwakilan jurusan seni dari beberapa universitas di Indonesia.
Perhelatan Pasar Seni ITB ini layak diapresiasi. Keberadaanya membuat fungsi ekonomi para pebisnis komoditas seni menggeliat. Promosi dan transaksi terjadi disini. Namun ada hal lain. Karena diadakan di tempat umum dan gratis acara ini sangat membantu untuk memperkenalkan dunia seni ke semua kalangan. Selama ini dunia seni di Indonesia seolah eksklusif pada golongan tertentu saja. Mungkin acara ini bisa jadi adalah pasar seni satu-satunya di Indonesia yang dikelola secara resmi dan profesional. Namun demikian masih ada yang perlu menjadi perhatian serius. Karena merupakan acara empat tahun sekali dan hanya berlangsung sehari membuat pengunjung Pasar Seni ITB membludak. Akibatnya kenyamanan untuk menikmati dirasa kurang. Apalagi jika turun hujan seperti yang terjadi kemarin. Ada baiknya diadakan lebih dari satu hari agar jumlah pengunjung bisa terbagi. Minat masyarakat juga sangat besar karena hanya berlangsung empat tahun sekali. Sebaiknya diadakan setahun sekali untuk menjaga animo.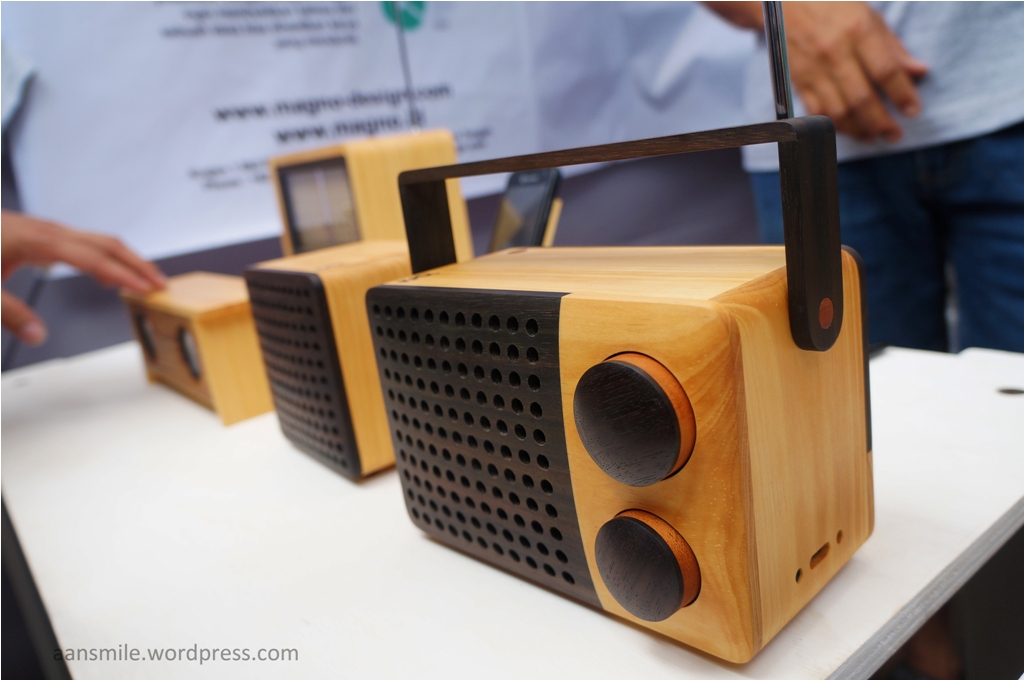 Hal lain yang perlu diperhatikan adalah konsep dan inspirasi seninya. Sebagai tuan rumah, Bandung sudah lama diakui sebagai salah satu kiblat dunia seni dan kreatifitas di Indonesia. Namun sayangnya di Bandung sendiri budaya lokalnya seolah tergerus budaya pop modern. Hal yang sama terjadi di Pasar Seni ITB. Budaya Sunda yang menjadi latar belakang nyaris tak terlihat, baik di komoditas dagang maupun penampilan seninya. Sebuah ironi apalagi jika dibandingkan dengan sesama kota kreatif, misalnya kota Yogyakarta dengan FKY (Festival Kesenian Yogyakarta) nya. Nuansa budaya Jawa sangat kental terasa di kota tersebut dan menjadi bahan utama para pekerja seni disana untuk berkreasi. Demikian juga dengan aneka kegiatan seni termasuk FKY sebagai hajatan seni budaya terbesar di Yogyakarta. Mulai dari tema sampai teknisnya sangat bernuansa Jawa namun dengan memasukkan budaya pop agar bisa diterima oleh semua umur.
Mungkin kedua acara seni ini, dan tentu saja kedua kotanya, bisa saling belajar. FKY bisa mulai berpikir untuk memasukkan konsep pasar dalam acaranya. Karena selama ini FKY lebih kental dengan acara pertunjukan seni. Kalaupun ada transaksi ekonomi yang lahir jumlahnya kecil dan sifatnya tidak pasti. Bagaimanapun juga pekerja seni tak bisa berkarya dengan optimal jika masih mengkhawatirkan apakah dirinya masih bisa makan atau tidak esok hari. Sedangkan Pasar Seni ITB bisa mengadopsi segi waktu penyelenggaraan. Seperti diketahui, FKY berlangsung setahun sekali dan diadakan selama satu bulan penuh. Yang tidak kalah pentingnya adalah sebaiknya Bandung dengan Pasar Seni ITB nya mulai serius mengangkat budaya lokal sebagai nafas kegiatan kreatifitas seninya. Bagaimanapun juga Bandung sebagai salah satu pusat pendidikan dan seni di Indonesia berkewajiban mengangkat budaya Sunda sebagai bagian dari budaya nusantara yang sangat kaya. Bandung dan Yogyakarta identik dengan dunia pendidikan, kreasi dan anak muda. Ketiga sumber daya ini adalah modal penting untuk menciptakan generasi penerus yang maju dan handal. Apalagi saat ini pemerintah sedang menggalakkan pendidikan berbasis budaya. Siapa tahu kedua kota ini menjadi tempat lahir perbaikan dan kemajuan Indonesia.